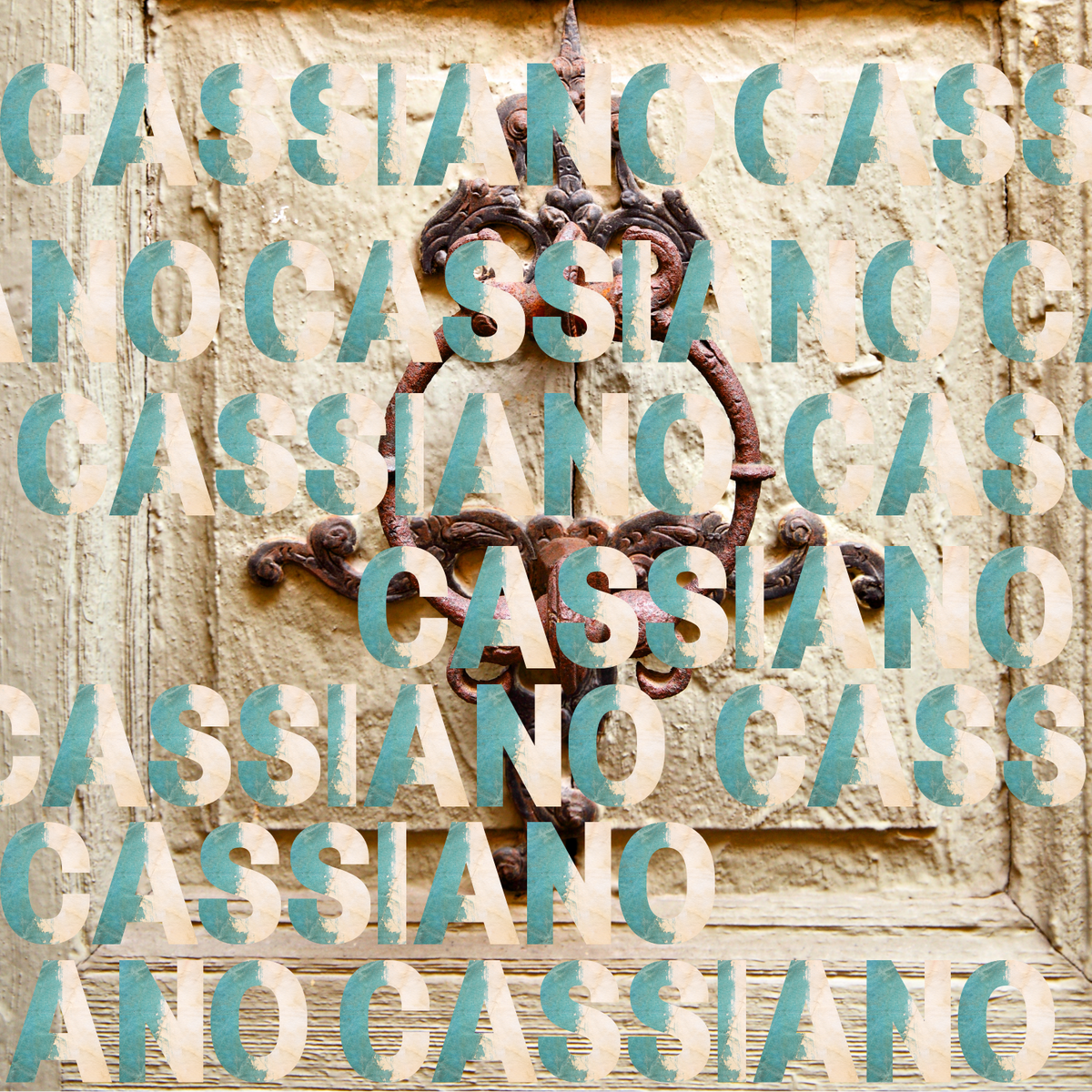 Frequently Asked Questions
Cassiano Designs Jewelry is handcrafted with love in Carlsbad, California with quality, sourced components and chains from manufactures in the USA, Indonesia and Italy.
Orders placed Monday through Friday (excluding holidays) will be processed and shipped within 2 - 7 business days once credit card authorization and verification have been obtained.
Orders placed on both Saturdays and Sundays will process the following business day. 
Yes, you can cancel an order.
The guidelines are:
If your cancellation request is received prior to processing your order, we will be happy to cancel your order for a full refund.
However, once an order has shipped, we are no longer able to cancel your order. After you receive your shipment, If you'd like to return, please contact us for specific instructions on how to return it for a refund. (Refund will be minus the shipping charges.).
Send messages to hello@cassianodesigns.com 
If you spend over $78.00, shipping is always free.
For orders under $77.99, Shipping will be $8.50.
For any other purchases to Mexico and Canada, shipping will be calculated at checkout.
All orders in the U.S., ship via USPS Priority via the United States Postal Service from Carlsbad, CA.
You will receive a confirmation email with tracking information when your order has shipped. 
USPS Priority Mail: Approximately 1-3 business days for delivery
Currently we are only shipping to USA, Mexico and Canada.
Delivery of your package is typically on time, but is not guaranteed by Cassiano Designs.  During the busy seasons, delivery times will increase.   
Please understand that once your item(s) ship, delivery is in the hands of the Shipping Companies.
We are happy to look into UPS or FedEx shipping, should you need Overnight delivery.  
Note: Additional shipping charges will apply. Please send a message and we will do our best to accommodate you!  
Please contact us should you need to ship your jewelry order to multiple addresses. 
Additional shipping charges will apply to your order. 
If you find that your jewelry needs repaired, we offer repairs for the first 30 days, free of charge, for basic repairs such as shorten chain length, jump rings and minor adjustment. 
After 30 days, we are happy to complete repairs.  Some repairs will incur a minimal charge.  This cost will range from $10.00 and up depending on the needed repair. 
Please contact us with questions and/or need for repairs, as we will gladly take care of you and your jewelry.
Exchanges are available as we want you to be completely happy with your Cassiano Designs Jewelry. 
You have (7) days from the time your receive your jewelry to exchange or return. 
To qualify for an exchange, you must notify us within (7) days from the time you receive your order. All item(s) returned for an exchange or return must be in unworn, undamaged and in an unaltered condition. Please mail the item(s) back, being sure to include a copy of your invoice, and indicating your request for an exchange.
For both exchanges and returns, shipping costs to return your item(s) is your responsibility and must be sent with tracking. 
Tracking requirements are required for both your safety and assurance. 
We will contact you as soon as we have received the returned item(s) to order your new jewelry designs.  Please save your tracking number, as we cannot process any exchanges that are lost in transit or do not make it to me for any other reason. Shipping charges are not refunded.
Returns are available as we want you to be completely happy with your Cassiano Designs Jewelry. 
You have (7) days from the time your receive your jewelry to exchange or return. 
For both exchanges and returns, shipping costs to return your item(s) is your responsibility and must be sent with tracking. 
Tracking requirements are required for both your safety and assurance.
To ensure that you will receive your refund, jewelry must be returned in unworn, undamaged and in an unaltered condition. Shipping charges will not be refunded for returns.  However, if your return is the result of a defect on our behalf, your return shipping charges will be happily refunded. If you need to return an item please contact us at hello@cassianodesigns.com with the following information:
1. What item(s) you would like to return and the reason. 
2.  Make sure to include your order number or include a copy of your invoice.
3. Please follow up with the tracking number once you mailed the package. We cannot issue refunds on items that are lost in transit or do not make it to us for any reasons.
We will process your return and notify you via email within (3) business days of receiving it.
Cassiano Designs  2431 LaCosta Avenue Unit D Carlsbad, CA 92009
We encourage you to enjoy your jewelry, but take good care of it by following the tips below so you can enjoy your jewelry for many years!
Chlorinated water in swimming pools will 'oxidize' and blacken your jewelry, which can be hard or even impossible to remove, and the cleaning process can alter the finish of your jewelry irreversibly.
Keep your jewelry away from prolonged contact with water, as well as household chemicals, perfumes and hairsprays.
Avoid wearing your jewelry while working out, jogging, taking part in strenuous activities, manual labor, and situations, etc.
Avoid situations where the jewelry can get banged/scraped. Wear with your other jewelry pieces but note that some pieces can be scratched by larger or heavy jewelry.
The Gold vermeil on Cassiano jewelry is gold plating over sterling silver.  Gold vermeil is far more durable than regular gold plated options and can last for years.
However, if worn continuously and dependent on care, the gold plate can start to wear away. Typically you'll see this on the bottom of the rings after 6 months.  We recommend similar care tips as with sterling silver. Vermeil is hypoallergenic and good for all skin types. 
Sterling Silver is a fantastic metal that lasts for decades.  The metal is durable but does tarnish over time if it is left unprotected and unpolished. It can be polished using a soft dry cloth. The best result is achieved by using an impregnated silver polishing cloth.  Polishing cloths can be used to restore the shine of silver, by gently wiping.
Tarnish is the reaction of silver to compounds of sulphur in the air which create silver sulfide and causes the silver to go grey/black. If the silver is left in this condition for years, it may need to be professionally cleaned.  If jewelry is stored in a jewelry box it often tarnishes as most boxes are not completely air-tight. It is recommended that once the jewelry is clean, it is stored in a cool, dry place and most importantly in an air-tight grip-seal plastic bag preventing it from reacting with the Sulphur in the air. Each piece of jewelry is best kept in its own bag to prevent the stones from scratching. 
Cassiano Designs offers two polishing cloths in the Shop. 
To keep your 14k, 18k, 24k vermeil & Gold-filled jewelry sparkling, it can be washed in warm sudsy water and a mild dish-washing liquid. Gently pat dry with a soft towel afterwards.
You can also use a polishing cloth to restore the shine.  Please do not use acid based cleaning solutions not manufactured for gold jewelry, as these products will strip away a thin layer of your gold filled metal and leaving it irreversibly duller.
The Connoisseurs dry disposable wipes can be used for both Sterling and Gold jewelry.
Another product we like for Sterling only is liquid cleaning solution called Connoisseurs Silver Cleaning Solution. It is specific for Sterling Silver Only and works fantastic.  A quick 10 second dip, rinse good with water, dry completely and it is sparkling again.  We are not affiliated with Connoisseurs, nor do we guarantee.  
Connoisseurs can be found online and home retail stores. 
Important note from our experience: You should not leave the jewelry in the liquid solution more than 20 seconds as it is a very strong chemical and will start to leave a film on the jewelry metal.  Always stay with your jewelry and take out of the solution before you walk away!
Cassiano Designs Jewelry is made with quality materials.   
We use .925 Sterling Silver, 14k, 18k & 24K vermeil, and Gold-filled metal to create our jewelry designs.
Sterling silver (also known as standard silver) is what jewelry and silverware are traditionally made from, which is 92.5% silver and 7.5% copper.  That is why you sometimes see .925 stamped on your jewelry. 
In the U.S., only a minimum of 92.5% fine silver can be marketed as "silver."  Sterling silver can be melted and the pure silver recovered rather inexpensively.
Silver plate is the process of bonding an extremely thin layer (measured in microns) of silver to a base metal; most commonly used are copper, brass, white metal, or nickel. Silver plated is less expensive but the lifetime of silver plated jewelry is short due to tarnishing and color change that can not be reversed or fixed. 
Gold-filled jewelry is made from solid gold and filled with other alloys such as rhodium (a member of the platinum family), brass, and sterling silver. 
Gold filled wears, looks and lasts like solid gold because its outer surface is solid gold.  Everything you can see and touch is pure gold.  It does not flake off, rub off or turn colors. 
As a matter of fact, anyone who can wear gold can wear gold filled without worries of any allergic reaction to the jewelry.  Gold-filled jewelry is an economical alternative to solid gold.  Gold-filled items are regulated by the government. 
These items are therefore so much better then gold plated which has no regulations at all.   In the jewelry industry the quantity of gold must be at least 1/20th by weight of the total product.  Gold-filled items are generally considered lifetime products, and the gold layer will not wear off, as it will in electroplated products. 
Gold-filled jewelry is often called the wave of the future because it offers all the same characteristics as solid gold such as strength, durability and beauty….but at a fraction of the cost!
Stones are natural and consequently there may be variations in color, shape, etc., and may contain natural inclusions. 
Due to rarity and/or uniqueness of certain stones, some items may be one-of-a-kind.  I choose all stones for specific pieces of jewelry with the intention of using stones that either look similar or different to make that jewelry item unique.